Our work reflects a belief in a built environment that is socially responsive, materially sustainable, and economically mindful.
Hayball strives to proactively meet environmental challenges facing the construction industry and to promote the importance of sustainability in all that we do. We have established a common approach across all projects to incorporate sustainable initiatives, and our consideration in the selection of consultants is their preparedness, willingness and ability to pursue high end sustainability outcomes.
We support ambitions to target energy efficiency ratings and bring award-winning experience working with the Green Star rating tools, including Serrata Apartments and the Library at the Dock (with design architect Clare Design) – Australia's first public building to be awarded a 6-star Green Star, and the recipient of the state's highest award for sustainable architecture at the 2015 Victorian Architecture Awards.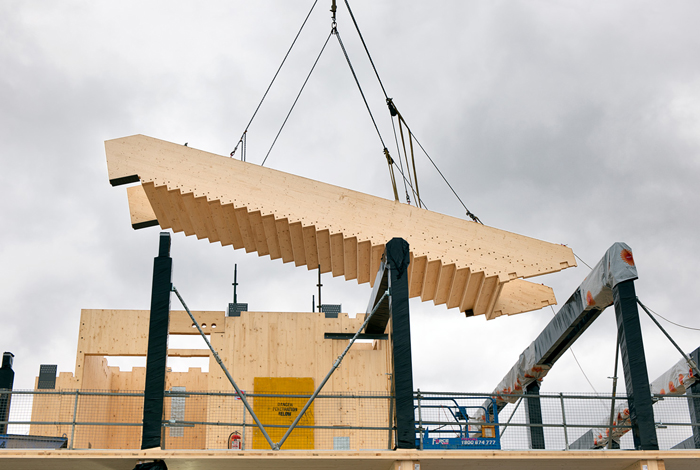 Construction Innovation and CLT Technology
Our experience on pioneering projects has given us a thorough understanding of the unique aspects of innovative construction technologies and prefabricated modular construction.
Cross laminated timber (CLT) technology is a relatively new technology that can significantly compress the construction time frame of a building and reduce its overall carbon footprint. The environmental benefits of CLT are significant in production, use and building performance. The potential cost benefits of CLT are also significant. While material costs can be similar to other technologies, time saved can substantially reduce construction costs by 15-20 per cent compared with conventional construction.
Hayball has experience and expertise in CLT construction and is currently investigating use of the technology for major residential projects.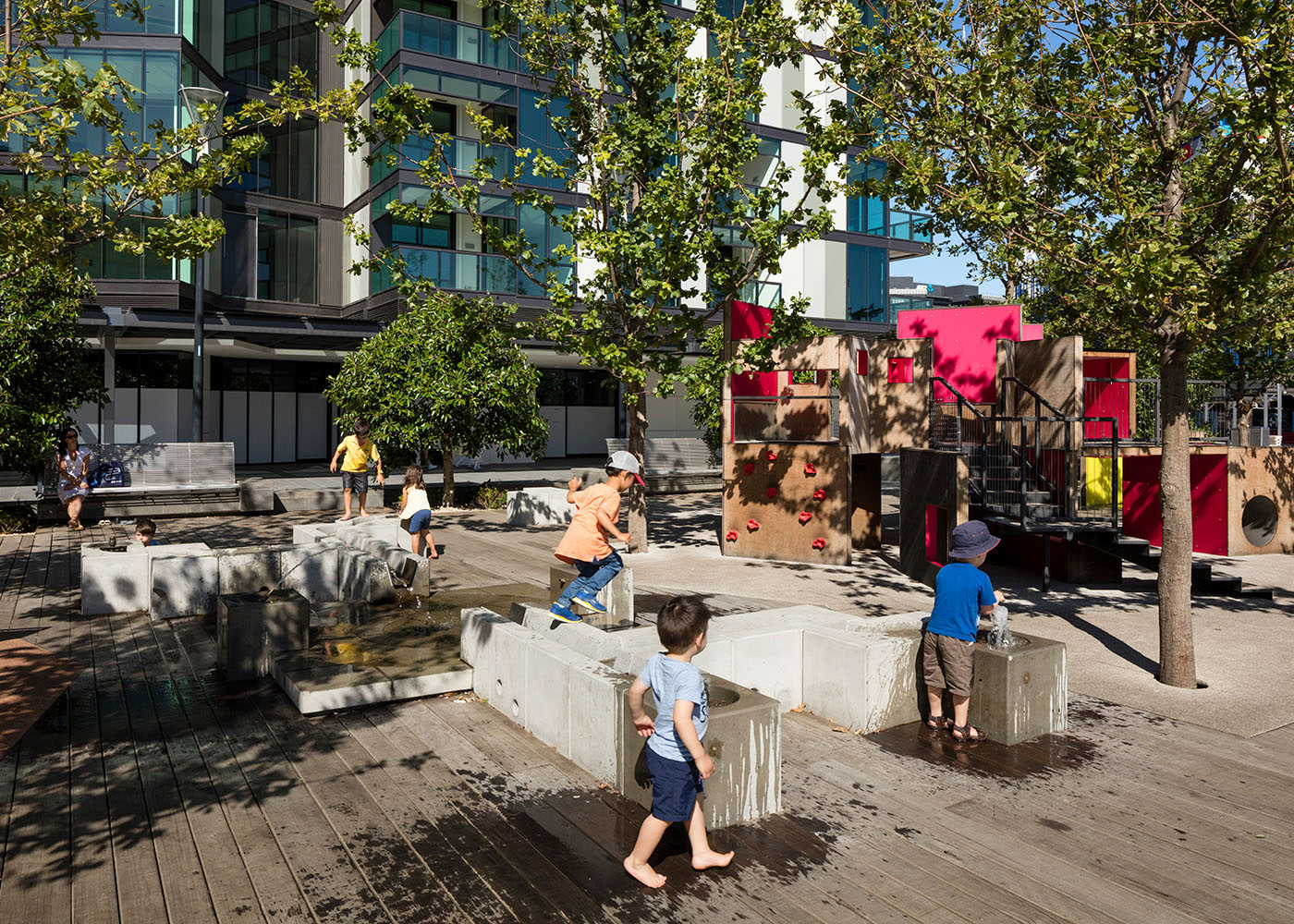 Socially Responsive
Our in-house environmental policy commits us to principles and actions that minimise our impact on the environment. We take pride in fostering a diverse, flexible, and inclusive workplace, and are Australia's first architectural practice to introduce an employee share scheme.
With a strong sense of social obligation to the communities we serve, we undertake pro bono work to help improve social and community infrastructure for vulnerable groups and communities. The most recent of these is the Welcome Precinct Masterplan for the diverse Maningrida community in the Northern Territory. Commissioned by Architects Without Frontiers, Hayball designed an overall precinct masterplan to guide the future development of the area.